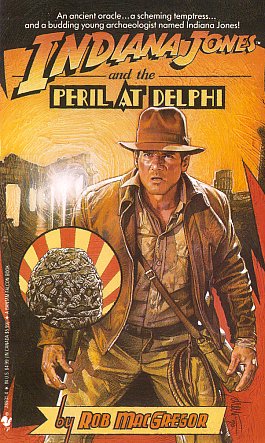 Indiana Jones and the Peril at Delphi
Bantam Books 1990 - 1/12
During the years following 'Indiana Jones and the Last Crusade', Drew created 12 book covers for the Indiana Jones novels for Bantam Books. You can view them in chronological order by clicking on the next and previous buttons. This was the first.