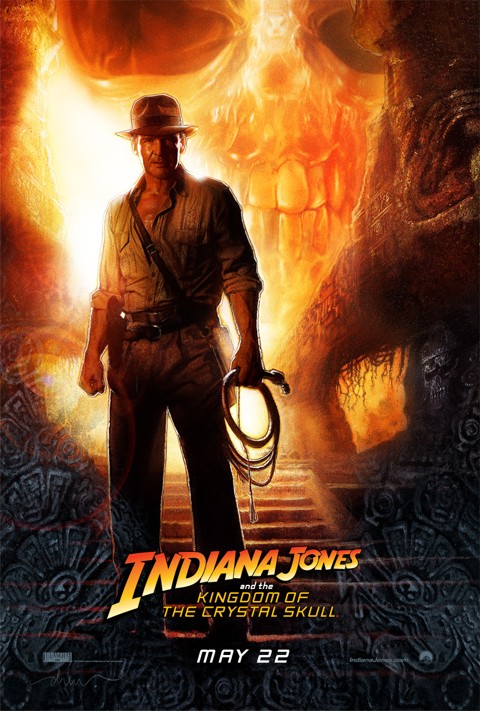 Indiana Jones and the Kingdom of the Crystal Skull
Teaser Poster 2007
At the San Diego Comic Con 2007, Indy fans where in for some surprises. Not only did they get to see a live satelite interview with the cast and director of the then untitled new Indy movie, they also could take home a miniposter showing a whole bunch of comps and finished pieces of Drew's previous Indy art. For Indy and Drew fans all over the world this free little poster was the ultimate sign that the quintessential Indiana Jones artist; Drew Struzan would work on the campaign for the new movie. On December 10 2007 the time had come.
So after an already extremely busy year with lots of new posters, Drew rounds off this year with this fabulous artwork for the first teaser poster for the new Indiana Jones movie. According to the lay-out on the official Indiana Jones page, more posters should follow.

Keep watching this page.....