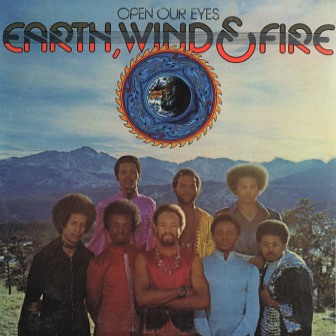 Earth Wind & Fire - Open Our Eyes
Columbia Records - 1974
For this Earth Wind & Fire album cover, the company wanted a pictorial logo that illustrated the bands name, so Drew did this logo with the planet, the birds circling the earth and the designee fire rim. It was done while Drew was working at Pacific Eye & Ear back in the 70's.
To see a better image of the logo, click on the album cover.