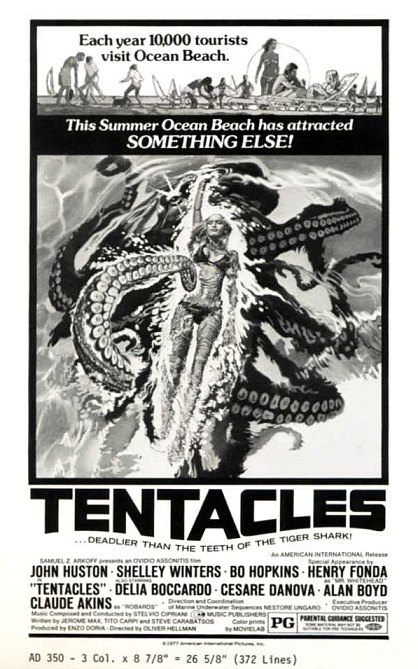 Tentacles
1976 - advertisement
This is, or was Drew's work; both top and bottom. While Drew is uncertain about the different usages of the piece, all he does know is he received it back in a legal settlement after 20 years of it being missing. Alas he got it back to find it in terrible condition. It had been painted over by some unscrupulous individual and it really no longer represented his work. He tried to remove the other 'person's' paint but it was all to invasive and overall to remove so he destroyed the picture so as not to misrepresent it as his work. Drew had always liked the piece very much but it exists no longer.
You can view the piece in magnificent colors on the Drew Movie Poster Page.