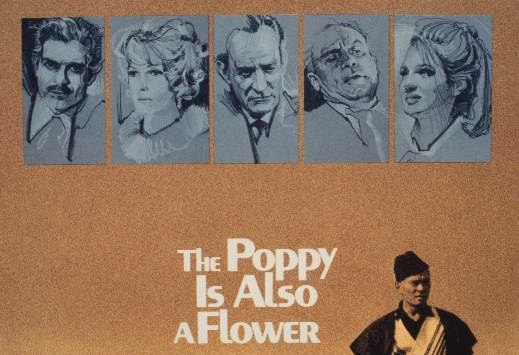 The Poppy is Also a Flower
Promo Ad
These are some sketches of the cast from the film. They appeared in the product brochure marketing the films of the studio for distribution.
Probably for the NATO Convention( National Association of Theater Owners). This is a page from the catalogue that also included many
other films with drawings and paintings Drew did to promote the upcoming films to the convention.
He did a number of these kinds of promotional pieces for years and for a number of different studios.